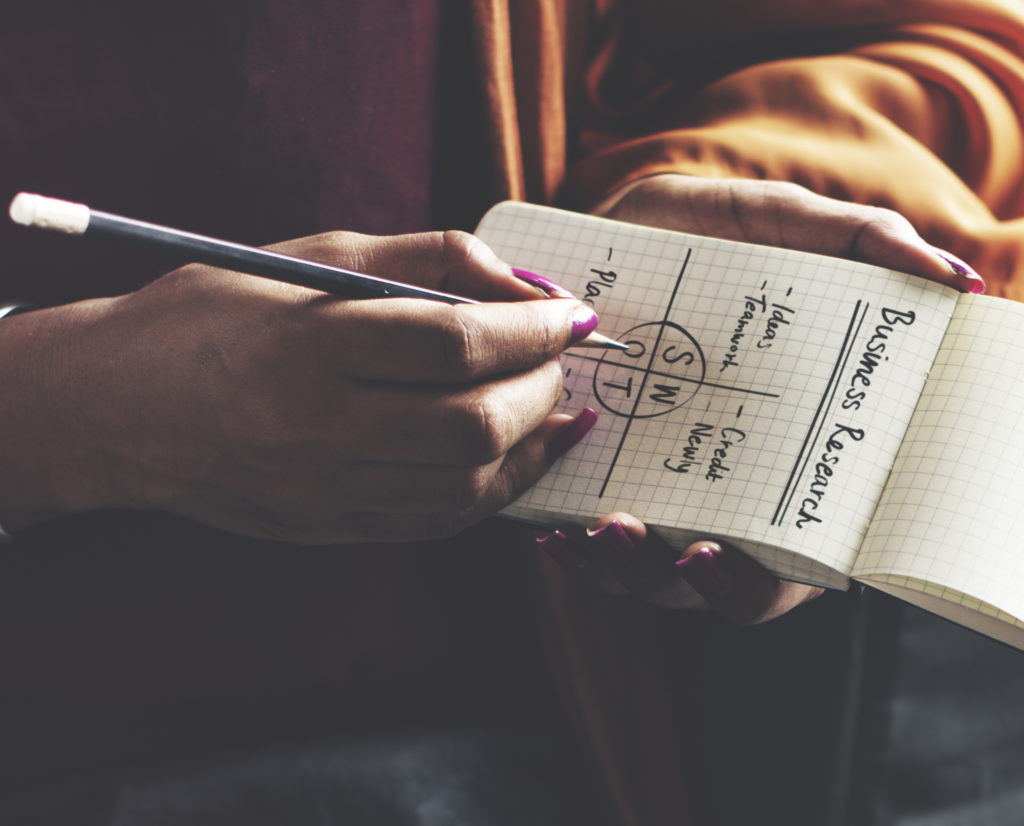 It's impossible to get to where you want to go if you don't first know where you are.  When we develop a new client campaign, we start with a thorough Needs Analysis to determine your Strengths, Weaknesses, Opportunities and Threats (SWOT).  We subscribe to the theory of Marketing Warfare which suggests that any significant revenue growth mostly comes at the expense of the competition.  Therefore, we want to have a thorough understanding of ALL of your direct competitors so we can help you develop a strong campaign that highlights your strengths and unique selling proposition.
Your campaign needs to tell your story….why you risked everything to build your business and be the CEO of your own success.  Consumers are emotional beings that fulfill both their needs for products and services and their need to feel good about their purchase.  We will help you create a strategy to increase sales AND reinforces your customer's need to feel great about their buying decision!
When you ask the typical business owner "who is your target customer?" they respond "Everybody".  While most advertising methods can reach multiple age and socioeconomic groups, the most effective campaigns identify and target a specific demographic… the most desirable clients.  Which client has the greatest potential to say yes to your offering and allow you to best maximize your profits?  We will take an intense look at determining the best demographic target for your business.  Your company may offer several uniquely different products &/or services, so you might have product specific target customers.  You will  need a strategy for each of them…
Jeff has engineered successful marketing campaigns since 1997 by focusing on the three very necessary components: 1) understand who your customer is…. , 2) know and share your "unique selling proposition" and 3) reach them frequently with the most affordable means available.
The most successful companies on the planet introduce new products and reinforce their brands  consistently with the largest "Reach" tool available…..Broadcast Television.  Most business owners, when asked "why aren't you using Television to grow your business" respond "because TV is too expensive…!"  Buying television effectively is an art form that Jeff has perfected over the past 18 years.  The right mix of the right TV programs aired in the right flight weeks alongside your cable, radio, website &/or collateral advertising guarantees the success of your ad campaign.
Media Planning also requires a strategy that has several different moving parts working in unison to accomplish immediate, intermediate and long-term goals.  GMG has relationships and experience with every TV, Cable and Radio outlet in the Springfield, Joplin and Northwest Arkansas DMA's.  Whether your company is only interested in a small targeted area in town or a multi-state multi-media campaign, Gamble Marketing Group is up to the challenge!
Perhaps the most important part of any successful advertising campaign is measuring the results.  If you run 100's of ads but fail to reach expected revenue goals, your campaign failed.  Every media outlet sells their wares on the assumption that they will continue to reach audiences they have reached in the past.  Because of this "assumption" and changing trends in viewership, listenership and readership, the media outlets offer a pseudo "guarantee of performance" call the Post.  Post Buy Analysis allows an advertiser to measure how a campaign actually performed by calculating Gross Rating Points delivered after the campaign has concluded.  GMG will "Post" your campaigns and hold each of our media partners accountable for what was promised.  After all, good media buying is all about sound math…..and the math never lies!
GMG also measures the results of every digital, social media, website and on-line service that is a part of your overall Digital campaign.  Our goal is to help you create a successful campaign, deliver it and measure the analytical results against the success in your cash register.  If we succeed, we can create a system that can be repeated and continue to offer you great results campaign after campaign, year after year.